Thank you for considering the Canadian Mental Health Association as the recipient of proceeds from your fundraising initiative.  Through your fundraising efforts CMHA-PEI is able to work towards the goal of mental health for all Islanders. There are a number of different types of fundraising events that you can organize, or you can join an initiative that has already been started.
Initiatives you can join: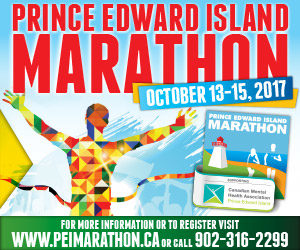 Join the Prince Edward Island Marathon's 30 Day Challenge which runs from November 7, 2018 to December 7, 2018.
In 2017 we partnered with the PEI Marathon to help raise awareness and money for the mental health programs on PEI. Our collective goal for 2018 is to raise $25,000. So far marathon participants have helped to raise $15,000 so we need your help to reach our goal!  They've even thrown in some sweeeeeeet prizes for the top individual and team fundraisers.  Anyone can participate.  You don't have to have registered for the marathon to be a part of this great initiative.  Funds from this campaign will be prioritized to the White Cross Christmas Campaign which provides gift bags of essentials (hats, mitts, scarves and toiletries) to folks with mental health or emotional problems that are in need.
Click HERE for ways to participate!
You might be interested in hosting your own fundraiser.  This can be anything from dress down days at work to hosting a fun run, concert, auction, talent show etc…  The possibilities are endless.  We at CMHA-PEI are able to offer support to fundraisers in a variety of areas (marketing collateral, promotion, ticket sales, budgeting and cash-flow management). Some take us up on it, some have it all handled.  Please have a look at our third party fundraising policies and application form for more detailed information.
Examples of third party fundraisers in the last year: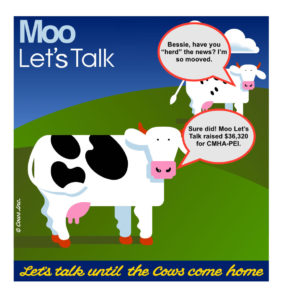 Moo Let's Talk is an initiative spearheaded by Joe and Heather Driscoll in partnership with COWS Ice Cream. The event is in memory of their son Jason who was a former COWS employee and  UPEI student. COWS has pledged to make this an annual event which will happen on March 1st every year; Jason's birthday. On this day all ice cream and special edition t-shirt sales will be forwarded to CMHA-PEI. In 2018 this event raised over $36,000.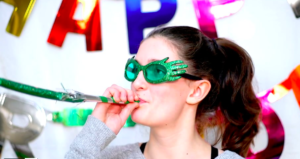 Skate for Mental Health is organized by mental health youth champion Ellen Carragher and her parents Denise and John. Each February Ellen hosts a public skate and an online auction in lieu of a birthday party.  In 2016 the event raised over $9,000. In 2017 the event raised $16,000.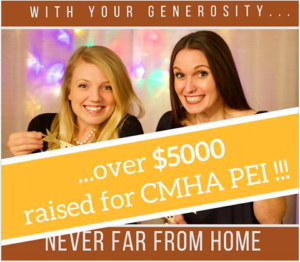 Never Far From Home was a concert hosted over the Christmas Holidays 2017 at the Arts Guild in Charlottetown. Two friends, and former UPEI students Brittany Banks and Natalie MacFadyen decided to host the event while home for the holidays from their work/studies in Toronto. Through endearing and funny stories, paired with musical numbers and accompanied by their friends, former professors and cast members from the cast of Anne and Gilbert, they played to a packed house and raised over $5,000 for CMHA-PEI!!
Red Nose Talent Show is another annual event that was first held in October 2016 by Kate Flanagan. It's a youth talent show in memory of her good friend and former educator Lisa Carragher. The event is held at Florence Simmons Performance Hall, Holland College and consists of a dozen youth or youth groups that showcase a myriad of talents including vocals, dance, gymnastics and comedy. In 2016 the event raised over $10,000.