THE FIRST PEI MARATHON EVENT FOR 2019 IS COMING UP FAST!!!!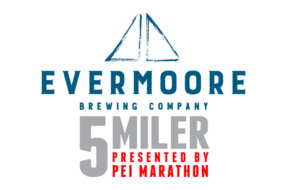 On May 19th, 2019 at 9:00am, join PEI Marathon at the Evermoore Brewing Co. (92 Water St in Summerside) for The Evermoore Brewing Company 5 Miler presented by PEI Marathon.
This 5Mile event will start and finish at the Evermoore Brewing Company and run an out and back route along the scenic Summerside Boardwalk.
The first 50 participants registered will receive a commemorative glass from Evermoore Brewing Company and all finishers will receive a finishers medal.
All proceeds of the event will be donated to the Canadian Mental Health Association – PEI to fund mental health programs on PEI. Click HERE to register.
HISTORY OF CMHA'S INVOLVEMENT WITH THE MARATHON
In 2017 the Prince Edward Island Marathon partnered with the Murchison Foundation to help raise awareness and funds for mental health programs and services for Islanders. In that first year the partnership resulted in approximately $10,000 being raised which was used by the Canadian Mental Health Association, PEI Division to expand its reach to include (but not limited to):
Over 1,200 people receiving psycho-social rehabilitative programming
212 people receiving help in securing safe and affordable housing (there are still over 100 on the waiting list for this service)
385 people receiving employment services
supporting over 40 self-help groups
almost 6,000 people (children, youth, adults, teachers, coaches, counsellors and first responders) participating in education and training programs
assisting hundreds of people in navigating mental health programs available in Prince Edward Island 
We're still tallying the final amounts for 2018, but preliminary numbers show we raised close to $13,000.
HOW TO GET INVOLVED:
You can DONATE:
In person at CMHA-PEI (178 Fitzroy) or at the PEI Marathon Office (40 Enman Crescent)
By calling (902) 566-3034
Online by clicking HERE
You can FUNDRAISE:
Through your 2019 PEI Marathon Race Roster page which automatically has a fundraising portal/link that you can send to your contact lists or post on social media.
By creating an online individual or team fundraising page through CMHA-PEI's Canadahelps.org account – click HERE. As with Race Roster, you can copy your fundraising page link and send it to your contact lists or post it on social media.  All donations you receive will be tracked and added to your total.
"Old school"? You can download pledge forms, collect the cash, and then submit it to the PEI Marathon or CMHA-PEI offices by before race day, or drop it off when you pick up your race kit the weekend of the marathon.
*tax receipts available for all donations made, regardless of medium.
NEED HELP?
Call Bianca at (902) 628-3668 or email b.mcgregor@cmha.pe.ca.