If you're looking for different ways to support CMHA-PEI Division look no further!  We're so lucky to have great community support.  Here are a few individuals and businesses that either pledge a % of sales to CMHA-PEI or host third party events (this means we're not the organizers) where CMHA-PEI is the recipient of proceeds.  How great is that?!?
EVENTS YOU CAN ATTEND

AN EVENING WITH ELVIS – ALMOST CHRISTMAS
November 29 – Georgetown
Join Jonah Anderson and friends at the King's Playhouse for a night with Elvis. Jonah is a longtime supporter of CMHA-PEI and habitually pledges a portion of event proceeds to mental health programs and services for Islanders. Tickets are 28.50 (taxes and fees included). Don't miss this authentic Elvis experience – complete with the hair and enjoy all the Christmas classics. Tickets are available online by clicking here. Mele Kalikimaka!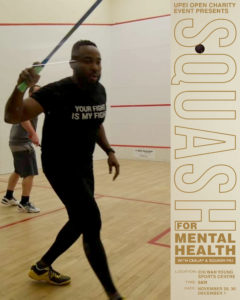 SQUASH FOR MENTAL HEALTH
November 29 – December 1 – UPEI
Join CeeJay and Squash PEI for a weekend-long tournament at the Chi Wan Young Sports Centre at the University of Prince Edward Island. There's lots of fun to be had including a social at Boston Pizza on Saturday.  Registration is due on November 26th.  Click here to register online. Don't miss out!
A portion of the proceeds are coming to CMHA-PEI in support of mental health programs and services for Islanders.
HOLIDAY HOUSE TOURS 
November 29 – December 1 – Fairholm Boutique Inns, Charlottetown (230 Prince Street)
Tour two beautifully holiday decorated historic homes at Fairholme Boutique Inns located in the head of downtown Charlottetown. Tickets are $15 and include:
Hot Beverage
Baked Treat
Entertainment by students of the Holland College School of Performing Arts
Entry to a draw for One Night's Stay
Self tour of Fairholm National Historic Inn & Hillhurst Inn
Tickets can be purchased in advance online by clicking here, or at the door.
Portion of the proceeds are coming to CMHA-PEI in support of mental health programs and services for Islanders.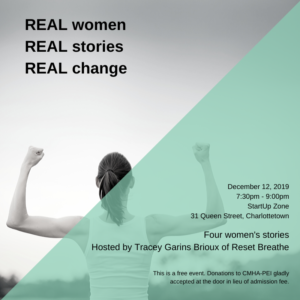 REAL WOMEN. REAL STORIES. REAL CHANGE
December 21 – StartUp Zone, Charlottetown
Reset breathe is excited to host its first live event- in panel format.
Four women will share how they have navigated transformational life events and how they came out of it stronger, happier and healthy. We believe that there are so many hidden heroes amongst us and this night will be to celebrate what so many of us tend to ignore, our own inner strength and power.
Your host, Tracey Gairns Brioux, will chat to each of these women in hopes to give strength to those who may also be navigating some of lifes turbulence or who need a reminder to celebrate their own awesome.
Admission is free but we will be accepting donations at the door for the PEI Mental Health Association.
Community is powerful. You are never alone. Come and join us for a night of inspiration and power.
ACTIVITIES YOU CAN DO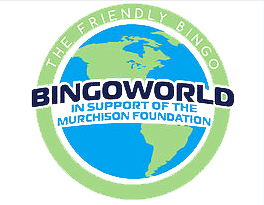 Play bingo!  All of the proceeds from Bingoworld in PEI, a business owned by the Murchison Foundation, comes to CMHA-PEI.  ALL PROCEEDS!!  They have locations in Charlottetown, Summerside and Alberton.
Follow them on Facebook @BingoWorldPEI for the latest updates on games, jackpots and operating hours.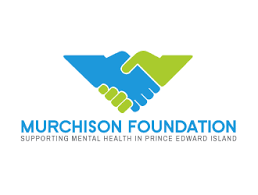 Rent space from the Murchison Centre in Charlottetown. Did you know that the Murchison Foundation exists to raise money for CMHA-PEI?  It's their whole "raison d'être" as the French would say.  They have awesome facilities for your next business meeting big or small.  Contact Melanie at (902) 628-3655 to book today.
PRODUCTS YOU CAN BUY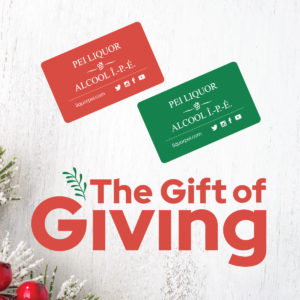 PEI LIQUOR – GIFT OF GIVING CAMPAIGN
Whole month of December!
For the month of December when PEI Liquor's customers buy a Gift Card, a 5% match of their purchase will go to 1 of 5 charitable causes of their choice!
MADD Canada
Island Homeless Shelters: Blooming House &The Salvation Army Bedford MacDonald House
Island Food Banks: Charlottetown Salvation Army, Southern Kings & Queens Food Bank , Souris Food Bank, Summerside Salvation Army, Upper Room Soup Kitchen & Food Bank & West Prince Caring Cupboard
Children's Wish Foundation of Canada – PEI Chapter
Canadian Mental Health Association – PEI Division

How this campaign will work is at the end of the month the total donation amount will be split between the below causes. The percentage of this split will vary depending on which cause our customers chose to allocate their donation to when they make a gift card purchase. For the causes that have more than one charity under that category the donations will be split evenly amongst those charities. For more information visit https://liquorpei.com/the-gift-of-giving/.