This year's Mental Health Week is May 7-13, 2018
One in five Canadians live with mental health problems, mental illnesses or addiction. But the reality is, five in five of us have mental health, just like we all have physical health. We can all benefit from celebrating, promoting and acknowledging the role that good mental health plays in living a full and meaningful life.
Let's #GETLOUD about what mental health really is!
Mental health is about more than being happy all the time. It's about feeling good about who you are, having balance in your life, and managing life's highs and lows. Everyone deserves to feel well, whatever their mental health experience. And we all need a support system to lean on.
LOCAL ACTIVITIES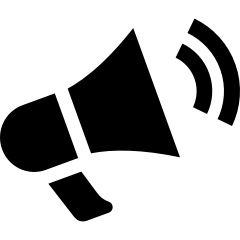 Monday, May 7th: wear green. Take it a step forward and dust off some old green Christmas lights, or just plug them back in;). Take pictures of all this lovely green and post it to social media with the hashtag #GETLOUD4MH.
On this day all levels of government will be asked to officially proclaim May 7-13 as Mental Health Week. Click HERE to see signed proclamations for 2018.

Tuesday, May 8th: be kind. A simple act of kindness can change the projection of someone's whole day or week. Do something small and make someone's day. Share your adventures in kindness over social media with the hashtag #BEKIND4MH

Wednesday, May 9th: move. Join us at Confederation Landing Park in Charlottetown, Notre Dame Place in Summerside or Hope Centre in Alberton for a FREE BBQ,  and walk between 12:00pm and 1:15pm, host your own event that gets people out and moving for their mental health or sign up for the PEI Marathon and pick today to start training! Capture images and share them on social media using the hashtag #MOVE4MH.  Read more about the links between physical and mental health HERE. For more information   about the various events happening today, visit our events calendar on the homepage.
Thursday, May 10th: share. Talking about mental health is important. A lot of people don't get the help they need because they're scared to reach out for help and share what they're going through. The more we can all lead by example and share, the safer those who are anxious about their story will feel. Your story could inspire others. Write it down. Make a short video. Share it. Use the hashtag #SHARE4MH.

Friday, May 11th: give. We rely on donations and fundraising to deliver mental health services and programs to Islanders. Donate to CMHA-PEI online, by calling (902) 566-3034 or by texting GIVE4MH to 20222. Join us at our fifth annual Summerside Spring Gala. Read more about this event HERE. Host a donation box or a prompt at cash fundraiser at your business. Host a fundraiser. Whatever you do, document it, share it on social media and use the #GIVE4MH!
In addition to the above, the Gaelic Celts Athletic Association of Prince Edward Island is hosting TWO 5KM sunrise walks – one in Charlottetown on May 12 and another in Souris on May 13. Please click HERE for more information.
We're always actively seeking individuals and groups who are interested and able to help us with activities throughout the week.  In the past we've had gyms and yoga studios host classes or open houses for free or by donation to CMHA-PEI  We've had local businesses and government buildings light up green on Monday and artists (visual and performing) host free or by donation events on Friday.
If you would like to become involved, have a great idea or just want to learn more about our 2018 campaign and how it's coming together, please contact Lori Morris, Communications Coordinator at communications@cmha.pe.ca or (902) 628-3650.
FINALLY – if you're looking for information about the larger national CMHA Mental Health Week campaign, please visit the CMHA Mental Health Week microsite.