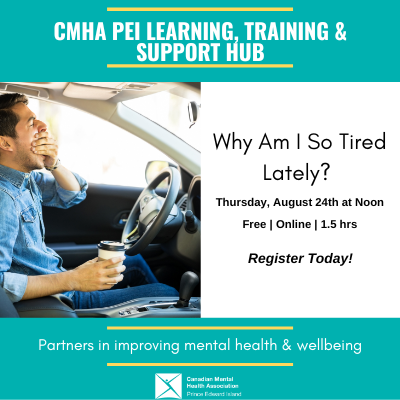 Why Am I So Tired Lately?
Thursday, August 4th – 12:00 pm, 1 ½ hours in length
This online webinar will explore sleep and fatigue and explain why you may be feeling so tired lately. The two types of sleep will be explained and the consequences of too little sleep will be identified. Strategies to improve sleep and reduce fatigue will be shared. Register Now!