You can make mental health matter. There are many ways you can help CMHA-PEI promote the mental health of all Islanders and support the resiliency and recovery of those experiencing mental illness.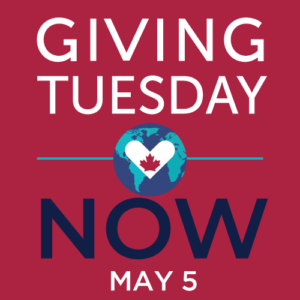 A global day of giving and unity that will take place on May 5, 2020 as an emergency response to COVID-19. This happens to fall in the midst of our 69th CMHA Mental Health Week. We invite all Canadians thinking about participating in Giving Tuesday to consider CMHA-PEI.
Donations can be made securely online through our Canadahelps donation portal.  You will automatically get a tax receipt.
We can accept a credit card payment over the phone, Monday to Friday between 9am and 4pm.  Please call (902) 566-3034. We will mail or email a tax receipt to you.
You can mail a cheque to P.O. Box 785, Charlottetown, PE. C1A 7L9.  Cheques can be made out to the Canadian Mental Health Association, PEI.  
Please click on the links below for information on how to make a general donation, making gifts, sponsorship, and volunteer information.
Get your employer to match your donation
Despite being part of a national organization, CMHA branches are independent operationally and programs and services vary between provinces and territories.  All support received by CMHA-PEI goes to mental health programs and services for Islanders. Donations go to current areas of greatest need.