If you're looking for different ways to support CMHA-PEI Division look no further! We're so lucky to have great community support. Here are a few individuals and businesses that either pledge a % of sales to CMHA-PEI or host third party events (this means we're not the organizers) where CMHA-PEI is the recipient of proceeds. How great is that?!?
EVENTS YOU CAN ATTEND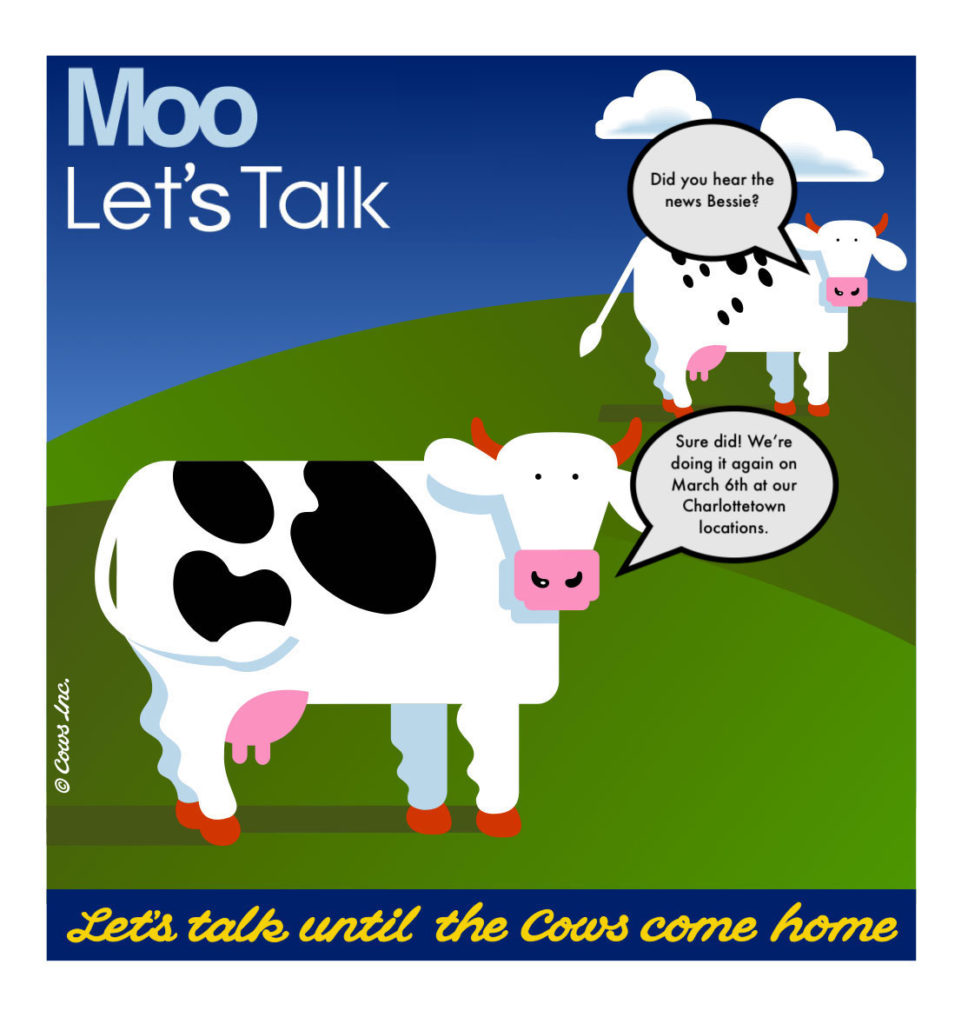 MARK YOUR CALENDARS and join the Moo Crew at COWS Inc. for the most delicious ice cream in the world. Every year in March COWS staff open their doors for Moo Let's Talk. All proceeds from ice cream sold that day will come to CMHA-PEI in support of mental health programs and services for Islanders. To date, this event has raised over $146,000!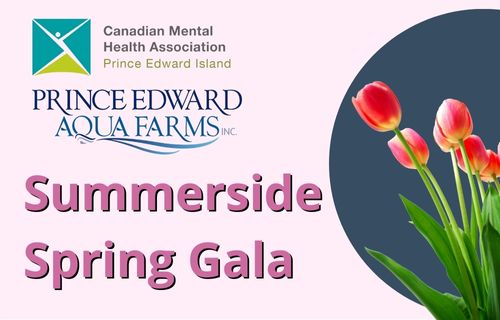 The Annual Summerside Spring Gala is held every year in early Spring. This event is hosted in Summerside and includes a night of entertainment, food, and mental health journies shared through special guest speakers. CMHA PEI's Gala is designed to provide insight into the impact our programs have on individuals in the Western area of our Island while increasing awareness of mental health issues and raising funds to support the work of CMHA PEI.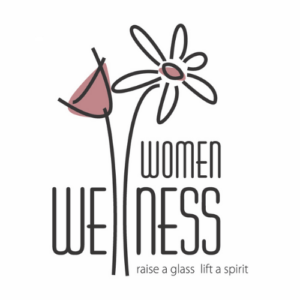 Women and Wellness is a unique and popular annual "party with a purpose" designed to give women a night off while increasing awareness of mental health issues and raising funds to support the work of the Canadian Mental Health Association – PEI Division. This event is held in early November, and you can learn more through the Women and Wellness website!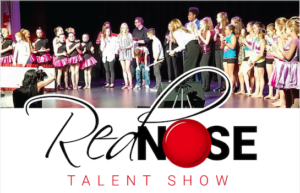 Red Nose Talent Show is another annual event that was first held in October 2016 by Kate Flanagan. It's a youth talent show in memory of her good friend and former educator Lisa Carragher. The event is held at Florence Simmons Performance Hall, Holland College and consists of a dozen youth or youth groups that showcase a myriad of talents including vocals, dance, gymnastics and comedy.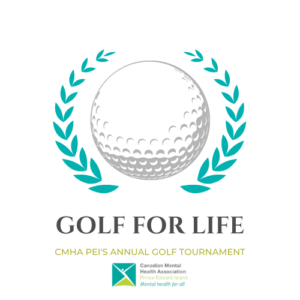 Golf for Life is an annual in-house fundraising event in support of CMHA PEI's suicide prevention programming and services for Prince Edward Island communities. To date, this event has raised over $480,000 in funds to help support, create and develop new and informative programs that have, and continue to support Islanders in their mental health journies.
Activities You Can Do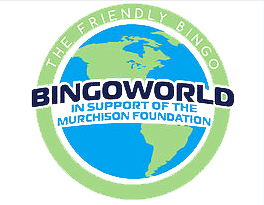 Play bingo! All of the proceeds from Bingoworld in PEI, a business owned by the Murchison Foundation, comes to CMHA-PEI. ALL PROCEEDS!! They have locations in Charlottetown, Summerside and Alberton.
Follow them on Facebook @BingoWorldPEI for the latest updates on games, jackpots and operating hours.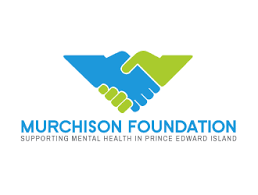 Rent space from the Murchison Centre in Charlottetown. Did you know that the Murchison Foundation exists to raise money for CMHA-PEI? It's their whole "raison d'être" as the French would say. They have awesome facilities for your next business meeting big or small. Contact Melanie at (902) 628-3655 to book today.
Annual Donors