Specialized Peer Support Worker Training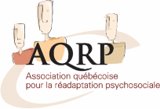 Specialized Peer Support Worker Training
Peer Support is the process of disclosing personal experience with mental illness/ addictions and a personal recovery journey to inspire hope and recovery for others. CMHA PEI recognizes the need for formal training and support for peer workers to effectively do this meaningful work.
The Specialized Peer Support Worker Training is a 119-hour program that includes 2 weeks of in-person training, a practicum, and a written and oral exam. The training will equip individuals to use their personal experience to support others by providing specific education, tools, skills, and exposure.
Eligibility, Application, and Selection
The training is intended for persons in recovery after being diagnosed with a mental health and/or addiction issues and is interested in peer support training in order to work for addiction and mental health services. A complete list of eligibility criteria is included in the application form below. Interested individuals are encouraged to complete and submit their applications. It will be reviewed by a multi-disciplinary committee that will select individuals for participation in the training. Deadlines and timelines for upcoming trainings are listed below.
Training, Internship, and Exams
Through the 2-weeks of in-person training, trainees cover the following 8 modules:
– Module 1: Recovery
– Module 2: The Role of Peer Support Workers
– Module 3: Peer Intervention Tools and Methods
– Module 4: Crisis Situations and Peer Intervention (including Applied Suicide Intervention Skills Training)
– Module 5: Mental Health Diagnoses and Symptom Management
– Module 6: Rights, Confidentiality, and Ethics
– Module 7: Substance Use and Mental Illness
– Module 8: Stepping into the Role of Peer Support Workers and Available Support Measures
Through the 42-hour internship, trainees will receive coaching from both the internship location and the CMHA Peer Support Workers. Trainees will also write a 6-page internship report and submit it on the day of the exams. Internship locations will be determined according to the availability and accessibility of worksites. Trainees will have 1 month to complete their internship.
Following the internship, trainees must complete a written and an oral exam. Trainees are allotted 3 hours for the exams. CMHA PEI will work to facilitate any necessary learning accommodations for participants.
Trainees who successfully complete the training and pass the exams will be invited to a graduation ceremony hosted through the UPEI Office of Continue Education and Professional Development. They will receive their certificate and be welcomed into the CMHA PEI Community of Practice for Peer Support Workers.
Upcoming Trainings
In-person Training Dates
Applied Suicide Intervention Skills Training (ASIST):
In-Person Training: September 19th – September 27th
Practicum: 42 Hours Completed in October & November
Written and Oral Exam: November 15th
Graduation Ceremony: TBD
APPLICATIONS ARE NOW CLOSED.
Completed applications should be submitted to CMHA through the contact information listed on the application form
Successful Candidates will be notified in early March.