Thank You to Our 2021 Community Partners!!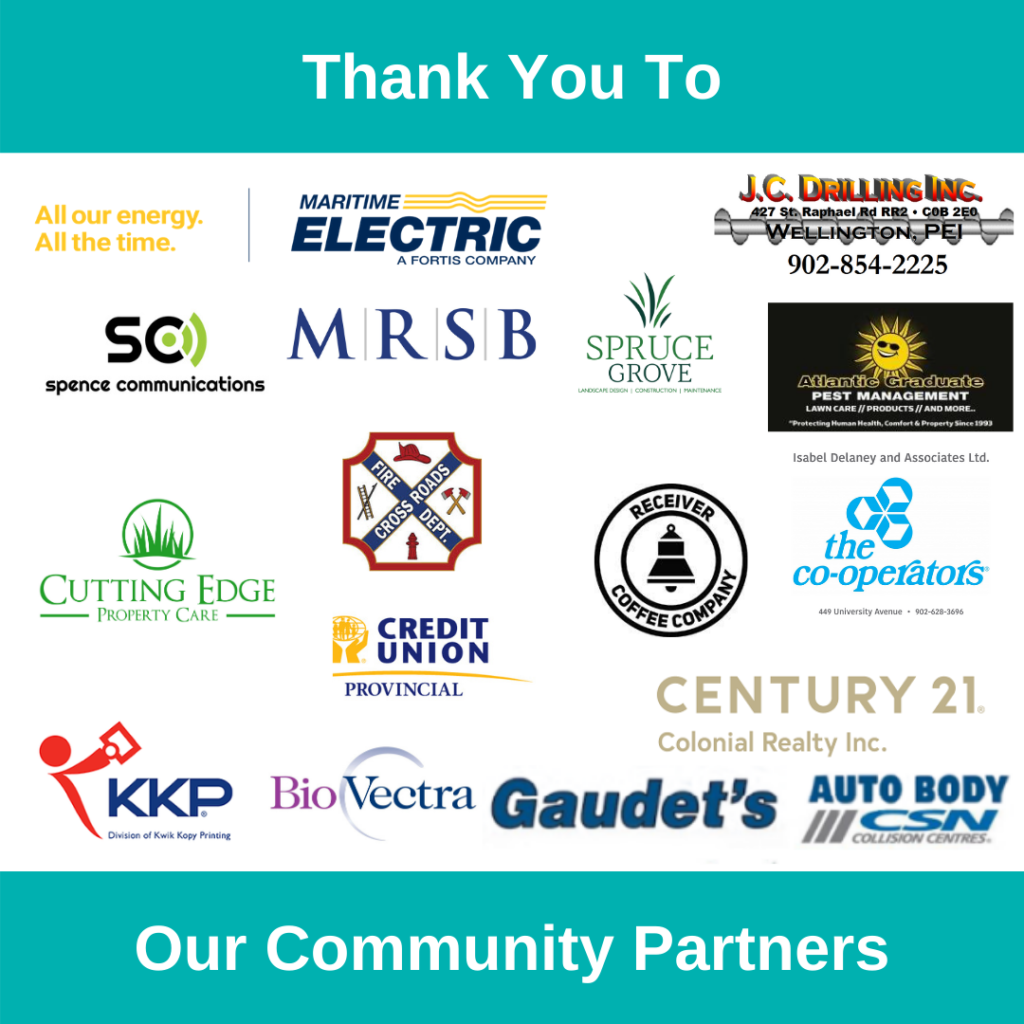 Background
Moo Let's Talk Day is an event developed from an idea presented to COWS and CMHA-PEI by a family member of Jason Driscoll. Jason was a COWS team member. He loved the job and his coworkers, many of whom became his close friends. He made a lasting impression on everyone he met and was an accomplished, loving and passionate 21-year-old with a seemingly laid-back outlook on life. However, Jason was struggling with his mental health, unknown to his family and friends. Jason died by suicide in May of 2017. His friends and family decided to share his story to encourage those experiencing mental health concerns to reach out for help.
Jason's cousin, Meg Campbell, approached CMHA-PEI and COWS with an idea. She envisioned COWS hosting an event that would encourage people to eat ice cream, talk about mental health, and share experiences. The event would raise money to support CMHA-PEI, help support suicide prevention efforts, create a conversation around mental health and encourage people to reach out for support when they needed it.
COWS, CMHA-PEI, and Jason's family and friends came together to host the first Moo Let's Talk Day on March 1st, 2018. Since then, Moo Let's Talk has become an annual event, with all sales donated to CMHA-PEI. Each year there is a new ambassador and a new story encouraging everyone to keep the conversation going. To date, the campaign has raised just over $100,000 in support of CMHA-PEI.
IT'S NOT JUST A FUNDRAISER!
MOO LET'S TALK is an annual fundraising event and general awareness campaign hosted by COWS Inc. Parodied after the popular Bell Let's Talk, Moo Let's Talk is designed to encourage people to talk about their mental health, seek help if they need it, and raise funds for mental health programs and services delivered in the province of Prince Edward Island.
Take a minute to watch our friend Patrick Ledwell fill you in on this year's campaign.  It's going to be udderly fantastic!!!
WAYS TO SUPPORT MOO LET'S TALK AND HELP SPREAD THE WORD
Hang Posters
Download & print a copy of a Moo Let's Talk poster, & hang it in your workplace prior to the event, to encourage staff to partake.
​Hang a poster at your local gym, or grocery store to help spread the word.
Become A Sponsor
It's not too late to become a sponsor!  Check out our MLT SPONSORSHIP PACKAGE- 2021.
Make A Donation
Make a donation to the Moo Let's Talk campaign and we'll add it to the COWS total.  Click HERE to donate online or call us at (902) 566-3034.
On the Day of the Event
"Grab a Pint, to Make a Point That Mental Health Matters", On March 19th, between 11am & 7pm in the "drive-thru" format at COWS Creamery, located at 397 Capital Drive, Charlottetown, Prince Edward Island.
COWS will be offering half litres of ice cream only at this contactless event at $10 each (no tax), with the option to donate to CMHA-PEI at
the point of purchase.
The flavours are as follows:
-Wowie Cowie-       -Peanut Butter Cup Cup-       -Chunky Chocolate Mint-       -Moo York Cheesecake-       -Chocolate-   &   -Vanilla-
When you arrive at the Creamery, there will be staff/volunteers from both COWS and CMHA-PEI directing you where to go. There will be 10 rows available to line up in, and you will be directed to proceed into a designated spot. From there, you will be directed to a point of purchase, where staff members will take your order and payment. We will be accepting cash, however, we would like to keep payments as contactless as possible, so we encourage debit and credit payments. A staff member will place the order in your trunk, and you will be directed out of the parking lot.
COWS and CMHA-PEI ask that you stay in your cars as you wait in line, to adhere to COVID-19 restrictions and guidelines, and ensure the safety of everyone involved. 
Let's all work together to make this an udderly fantastic day in support of mental health across our Island.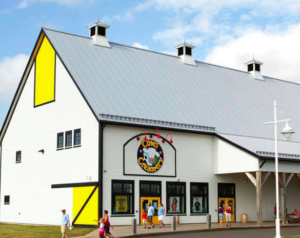 Social Media
We love seeing all your selfies, videos, stories, and posts for this event. Engaging and interacting with everyone is one of our favourite parts of the day. Here are some of the ways you can partake in the social media fun!
Facebook
Follow COWS/CMHA-PEI

Check-in as "Going" to Moo Let's Talk Day Facebook Event!

Add the Moo Let's Talk Facebook Frame to your profile picture

Like, Comment & Share on Moo Let's Talk posts

Tag COWS & CMHA-PEI in your posts/stories

Use #MooLetsTalk in your stories & posts
Instagram
Follow COWS &CMHA-PEI on Instagram

Like, Comment & Share any Moo Let's Talk posts

Tag COWS & CMHA-PEI in your posts/stories

Use #MooLetsTalk in your stories & posts
Twitter
Follow COWS & CMHA-PEI on Twitter

Like, Comment & Share Moo Let's Talk posts

Tag COWS & CMHA-PEI in your Tweets

Use #MooLetsTalk in your Tweets
Tik-Tok
Get creative and use the Moo Let's Talk filter in your Tik-Tok's
Snapchat
​Use the Moo Let's Talk Filter in your selfies while:

Waiting in the drive-thru line​

Enjoying your ice cream
PRESS AND CONTACT INFORMATION
Contact:
Krystal Driscoll
​CMHA – Team Lead
Moo Let's Talk
​(902)-629-5563 (cell)